Over the past few years, Hypernode has been providing web shops beyond the Dutch borders with high level eCommerce hosting. A case we're really proud of in the United Kingdom is WoodBlocX, the best modular building system for gardens.
Based in the Scottish Highlands, WoodBlocX operates a Magento ecommerce site across 8 different countries. In 2020 they opted for Hypernode as their preferred hosting provider and they've been expanding their business in overseas markets ever since. Most recently, WoodBlocX has won the Queen's Award for Enterprise in the UK which recognised their outstanding growth in overseas markets over the last three years.
In this article we're going to share the WoodBlocX story and uncover why this fast-growing ecommerce company migrated their shop to Hypernode, the commercial benefits of hosting with us and the business's future plans.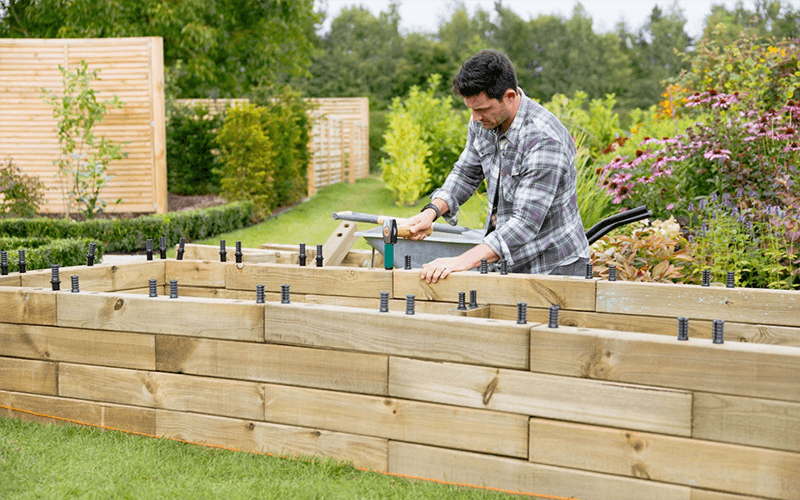 Migrating from platform.sh to Hypernode
As mentioned earlier, WoodBlocX operates Magento ecommerce sites across 8 countries including the UK, Netherlands, France and Germany (using country code top-level domains). Customers have the opportunity to shop a wide range of interlocking timber block kits to build raised beds, above-ground ponds, retaining walls and seating or create a design that's made to measure to fit their space using the website's sophisticated calculator tools. WoodBlocX also offers an in-house Free Design Service for more bespoke garden projects and commercial designs.
Mike McManus, Digital Marketing Manager at WoodBlocX comments: "We migrated away from platform.sh to Hypernode around September 2020 (whilst still running on Magento 1). Our main reason for moving was due to Hypernode's well-known reputation for Magento security, stability and their inhouse Magento knowledge."
Mike continues: "Our lead developer, Ed Fitzjohn from circle56.com, was in charge of the migration project and commented that Hypernode had lots of useful tools to make life easy, but without being too idiosyncratic like some other hosts! Ed used Hypernode's handy command line tool called 'hypernode-importer' for running test migration sessions before deploying his own scripts to carry out the live manual migration. This made the actual migration very smooth!"
Hypernode has lots of useful tools to make life easy, but without being too idiosyncratic like some other hosts.
Distinctiveness in stability
If a web shop gets more visitors than the hosting environment can handle, it becomes painfully slow or even completely unreachable. The server simply cannot handle the requests. A sudden peak in visitors, firing off requests to the server is called peak load. It is of vital importance that you prepare your web shop
for peak loads. You want to prevent your shop from cracking under the pressure of your success at the pinnacle of your campaigns.
You may need to take technical precautions, and may even need to temporarily scale up to a larger hosting environment. Noticing these kinds of signals is therefore very important, as well as being able to act upon them quickly. But it's also important that your hosting environment can handle peak loads well. In every single one of these cases, your hosting provider can and should play an important role.
As WoodBlocX is somewhat seasonal (operating in the gardening industry) it is extremely important the websites are stable during peak traffic waves. Mike comments: "Since hosting with Hypernode, we have been most impressed with the stability of hosting vs platform.sh which used to suffer from random server-side downtime."
Mike continues: "Currently WoodBlocX runs on Hypernode's Falcon XL package which we recently upgraded in (May 2022) due to needing increased CPU/memory to handle traffic/data for our multiple 'stores' setup within Magento 2. We use Hypernode's varnish cache twinned with Cloudflare for rapid loading times for our customers throughout the UK and across Europe."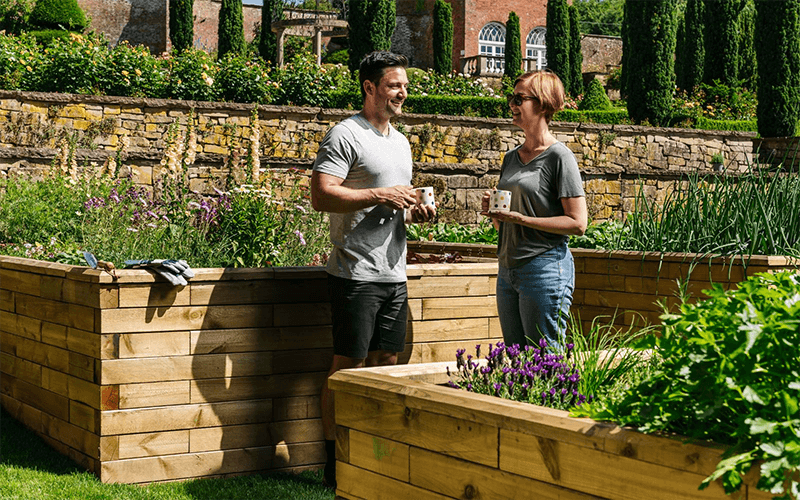 The commercial importance of a secure web shop
The security of a web shop is not really a factor you can entice potential customers with. But the commercial impact on your organisation when your shop is hacked is not to be taken lightly. As founders of the security tool MageReport, we take security very seriously. We proactively search for threads and resolve these before our customers even realise they exist. Vital security updates are installed within 4 hours! An example is the Fishpig security breach that occurred in September 2022.
Mike explains: "For our Magento/WordPress integration, we use a module called Fishpig which recently had a significant security breach – something that could have damaged our reputation. Luckily for us, Hypernode was so quick to respond to this global problem, they actually co-authored the blog post announcing the security issue accompanied by the code fix. Most importantly, Hypernode had actually already scanned all their servers to ensure no issues were present from this 3rd party breach. It's this level of service offered by the Hypernode team that makes them highly recommended."
It's this level of service offered by the Hypernode team that makes them highly recommended!
Better hosting with Hypernode
Overall since hosting with Hypernode WoodBlocX has seen:
Better stability: something which is very important during their peak website traffic season usually between February and July.
Rapid response times: to security breaches ahead of time so WoodBlocX knows their sites stay safe!
Mike also comments: "With WoodBlocX having a very small technical development team, we are very impressed with Hypernode's 'pay as you go' Magento support options. It means we know there is help available should we need it in an emergency."
What the future holds for WoodBlocX
Since launching online in 2012 WoodBlocX has continued to grow from strength to strength with the business now operating both 'direct to consumer' and 'business to business' sales channels across the UK and Europe. Due to the versatility and design capability of WoodBlocX, the product is suitable for use in home gardens, public areas and commercial spaces (even on rooftops!). In 2023, WoodBlocX is on track for more growth with plans to launch their naturally beautiful and sustainable product into new European markets including Belgium, Denmark and Sweden (of course, with websites hosted on Hypernode!).
We, at Hypernode, are extremely glad WoodBlocX opted for our managed ecommerce hosting platform and we'll continue to provide the managed-hosting foundations to support WoodBlocX's exciting ecommerce journey.